EB Industries is a leading Laser Beam Welding service provider in the northeast and across the US. We have laser welded millions of parts and assemblies for customers in a multitude of industries, including critical medical and aerospace applications. We are ISO 9001:2015/AS9100, ISO 13485:2016 and NADCAP certified, have full engineering and metallurgy capabilities, and our extensive pre and post processing services make us an excellent subcontractor value for many of our customers.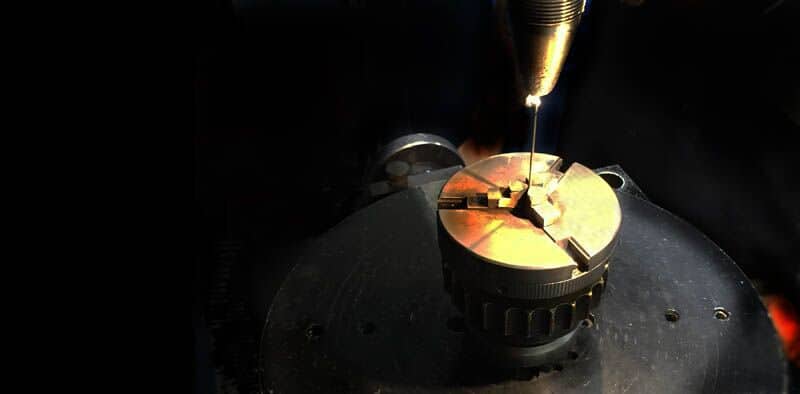 Laser Welding is ideal for applications requiring pin-point accuracy at high production rates. It's non-contact, doesn't require a vacuum, and is excellent for joining thin materials and small components. 
Application Advantages of Laser Welding
Deep Weld Penetration – Weld penetration can be closely controlled, and ranges from a minuscule 0.001 inches to a depth of up to 0.25 inches.
Micro Part Welding – Given the small and precise nature of the laser beam, very small and very thin materials can be easily joined. This includes welding of foils, stents, sensor diaphragms, and surgical instruments.
Low Heat – Pulsed lasers can minimize the amount of heat applied to a part thus helping to keep critical electronics and other components cool.
Dissimilar and Crack Sensitive Material Welding – Laser welding can join dissimilar materials and also crack sensitive materials.
No Vacuum Requirement –Laser welding does not require the parts be in a vacuum, which can result in faster production capabilities.
High Feed Rates – Laser welding can occur at feed rates up to 200 inches per minute, which is much faster than conventional welding processes such as MIG and TIG. High feed rates mean faster welds and lower costs.
Click here to download a Welding Compatibility Chart.

Quality Management for Laser Beam Welding
Our Quality Management System is geared towards meeting any customer proprietary requirement for quality no matter how demanding. Our ability to consistently guarantee high standards is proven by EB Industries' place on the approved supplier lists of such companies as Lockheed Martin, Raytheon, Applied Materials, Biomet, United Technologies, Halliburton and many other top level OEM's.
Because we handle the Laser Welding for many critical applications in the Aerospace and Medical industries that require extremely low failure rates, EB Industries maintains the highest levels of quality.
ISO 9001:2015/AS9100, ISO 13485:2016 and NADCAP-certified organization delivering international quality standards.
Services delivered in compliance with the aerospace quality system AC7110/3 Rev. E and AC7004 standards.
All welding equipment and operators meet MIL-STD-1595A, AMS-STD-1595A, and AWS D17.1:2000 specifications.
Full quality control and inspection system in compliance with MIL-I-45208A.
Metrology program in accordance with MIL-C-45662A standards.
Click here for more information on our quality management systems
Personnel
"We get customers that bought their own laser welders, tried to do it in-house, and found out that it's hard to have a high production rate without a drop in quality. They come to us because they figured out that they can't match our training and experience. Our guys laser weld all the time, all kinds of different applications. You can't hire those guys – they work for us."
– Frank Pignatelli, Production Manager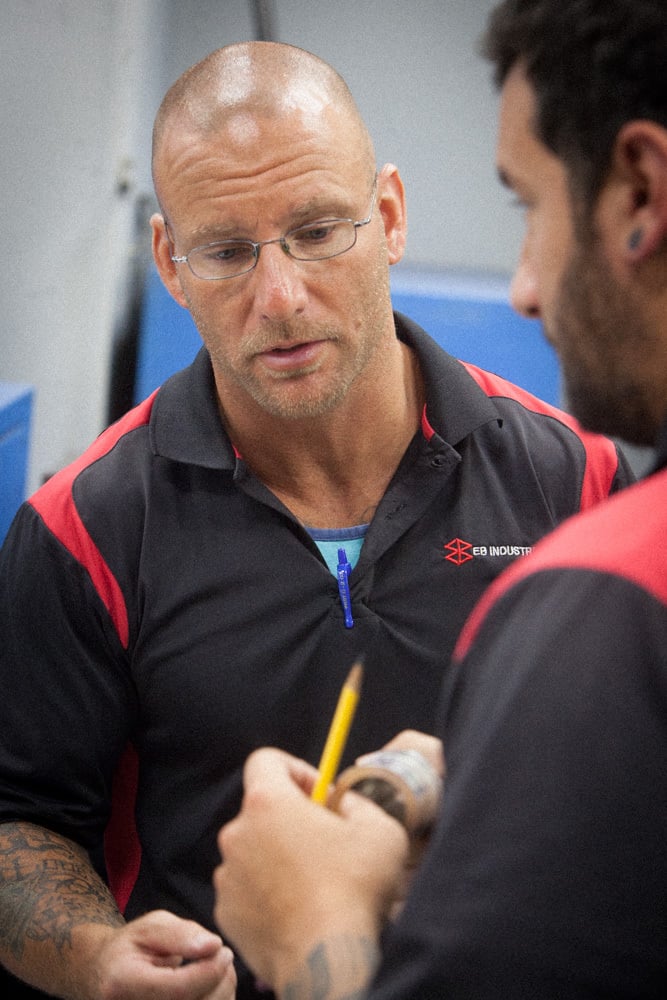 All our Laser welding technicians are highly trained to meet MIL-STD-1595A, AMS-STD-1595A, and AWS D17.1:2000 specifications, and average 12 years of experience. Additionally, they are supported by full engineering and maintenance staff, a dedicated quality control department and an in-house machine shop.
Equipment
We have a variety of laser welding systems with different beam and control characteristics, which allow us to handle a wide range of applications. In addition to computer controlled equipment, we also have manual lasers welding systems, glove boxed systems, etc.
IPG Photonics YLS-4000 continuous wave Ytterbium fiber laser with power ratings from 400 W to 4 kW with both continuous wave (CW), and pulsed operating modes.
Lumonics JK 701H – 550 Watt Nd:YAG with PPL 4-Axis Laser Operating Control System Including Coordinated 3-Axis Concurrent Motion
Raytheon SS550 – 400 Watt Nd:YAG with Allen Bradley 8400 4-Axis Control, 3D Compound Curvature Capable
Trumpf HL-304 – 350 Watt Nd:YAG Laser with Aerotech 3200 4 Axis Workstation
Multiple laser tacking systems by Trumpf and LaserStar with power ranges up to 50 Watts.
Click for a complete facilities listing.
Additional Services
Laser welded parts often require additional assembly steps before and after the actual weld. We offer a full suite of pre and post processing services.
Pre Processing
CAD/CAM Product Design and Weld Design
Tooling Design & Fabrication
Parts Cleaning & Assembly
Strategic Sourcing and Subcontractor Contract Management
Post Processing
Metallurgic Evaluations
Leak Testing
Non Destructive Testing
Post Weld Thermal Treatment
Click for more information about all our services.
Laser Welding Customers






Engineering Consultation and Quotations
We know the best solutions come from collaboration with our customers, and our engineering staff is available to you right at the beginning of your design process. Call now to consult with an engineer about your application at 1-631-293-8565, or fill out an online quotation request.  There are also many technical resources available on our website.
Take advantage of the experience and know how that is the hallmark of EB Industries.