EB Industries is a leading provider of Hermetic Laser Sealing services. We have sealed thousands of highly sensitive electronic packages in many different applications. Some of the most delicate and critical work we do – tiny components that must be rendered impervious – happens in our ESD safe and FOD free environment.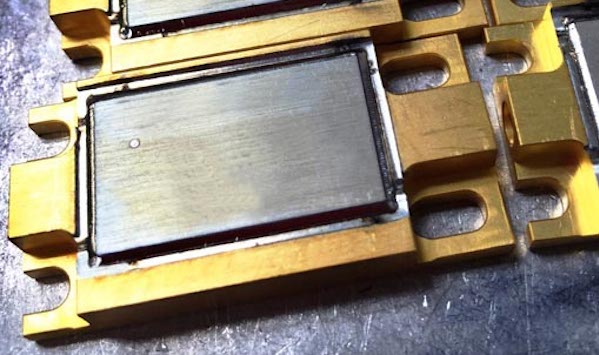 Hermetic Laser Sealing is the most durable and cost effective way to protect electronics in the harshest of environments in the most critical of applications: satellite microwave/rf packages, battlefield command and control systems, deep sea sonar and seismic sensors, and medical implants in the human body. The process involves preparing the assembly and then sealing it into a hermetically secure metal package using a computer controlled laser.
Jump to:
Hermetic Laser Sealing Process
Our base procedure has five stages which insure maximum protection of the assembly and extremely low failure rates:
ESD/FOD Safe Environment – All parts and assemblies are handled in an electrostatic discharge (ESD) and foreign object damage (FOD) safe room to minimize stray electric charges damaging circuitry.
Vacuum Baking – Assemblies are baked in a computer controlled vacuum oven, resulting in less than 1 ppm of oxygen and moisture.
Controlled Welding Environment – After baking, assemblies are moved into a controlled gas environment which consists of Argon or Nitrogen. 
CNC Laser Welding – Assemblies are sealed using a CNC controlled laser. The CNC control makes it possible for us to weld complicated cover shapes with relative ease.
Leak Checking – Hermetically sealed packages are inspected and checked for leaks using Pressure Bombing and Helium mass spectrometers, then carefully packed for shipment.
Application Advantages of Hermetic Laser Sealing
Highly Reliable – Laser welding provides an exceptionally durable seal, much more so than epoxy, soldering, or mechanical seals.
Won't Damage Electrical Parts – Laser  beams have a very narrow heat affected zone, so sealing can be performed in very close proximity to sensitive electrical components.
Oxygen and Moisture Free – Vacuum baked assemblies exhibit less that than 1 ppm (parts per million) oxygen and moisture – this is a level of  performance that conventional epoxy, solder, and mechanical seals cannot possibly match.
Flexibility of Container Material – Because Laser Welding can join dissimilar materials and also crack sensitive materials, engineers have a wide range of material options to use in the packaging of the inner components.
Click here for our Hermetic Laser Sealing Design Guide
Quality Management
Our Quality Management System is geared towards meeting any customer proprietary requirement for quality no matter how demanding. Our ability to consistently guarantee high standards is proven by EB Industries' place on the approved supplier lists of such companies as Lockheed Martin, Raytheon, Applied Materials, Biomet, United Technologies, Halliburton and many other top level OEM's.
Hermetic Laser Sealed packages are invariably filled with expensive components and are almost always used in situations where failure is catastrophic. Accordingly, EB Industries has established and maintains the highest standards in the industry for this type of work.
We are an ISO 9001:2015/AS9100, ISO 13485:2016 and NADCAP-certified organization delivering international quality standards
All our welding equipment and operators meet the requirements of the MIL-STD-1595A, AMS-STD-1595A, and AWS D17.1:2000 specifications.
Our quality control and inspection system is in compliance with the MIL-I-45208A standard and metrology program in accordance with MIL-C-45662A standards
Click here for more information on our quality control systems
Personnel
All our technicians are highly trained to meet MIL-STD-1595A, AMS-STD-1595A, and AWS D17.1:2000 specifications. Additionally, they are supported by full engineering and maintenance staff, a dedicated quality control department and an in-house machine shop.
Equipment
EB Industries Hermetic Laser Sealing stations ensure a computer monitored and controlled process. Assemblies are maintained in a controlled environmental chamber from inert gas drying and vacuum baking to final seal with oxygen and moisture monitoring as well as weld parameter reporting. EB Industries has redundant systems and operators such that our production capability is never compromised.
Pacific Precision Labs LSS900 Glove Box Laser Welding system with Lumonics JK 701H Laser.
MBRAUN Lab Master 130 LW Glove Box Laser Welding System with Lumonics JK 7701H Laser.
Click here for a complete facilities listing.

Add on Services
Parts that require Hermetic Laser Sealing often require additional processing before and after the parts are welded. EB Industries offers a wide array of services that match up with our hermetic sealing service.
Pre Processing
CAD/CAM Product Design and Weld Design
Tooling Design & Fabrication
Parts Cleaning & Assembly
Strategic Sourcing and Subcontractor Contract Management
Post Processing
Metallurgic Evaluations
Leak Testing
Non Destructive Testing
Post Weld Thermal Treatment
Click for more information about all our services.
Hermetic Laser Sealing Customers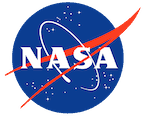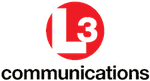 Engineering Consultation and Quotations
We know the best solutions come from collaboration with our customers, and our engineering staff is available to you right at the beginning of your design process. Call now to consult with an engineer about your application at 1-631-293-8565, or fill out an online quotation request.  There are also many technical resources available on our website.
Take advantage of the experience and know how that is the hallmark of EB Industries.